Specialist Funeral Tributes FAQs
It is always an honour for me to be asked by family and friends to create such heartfelt farewell flowers, and the Town Garden team take great care making every funeral tribute. I understand choosing funeral flowers for your loved one can be very hard and feel overwhelming at such a sad time, but please do not worry. I am here to give you friendly guidance, answer any questions and make it as stress-free as possible for you.
To make things a little easier, I have put together some FAQs about Specialist Funeral Tributes which may help you decide if this is the right option for you.
What is a Specialist Funeral Tribute?
A Specialist Funeral Tribute (also known as a Special Tribute or Bespoke Funeral Tribute) is a one-off design using flowers, created in memory of your loved one. These floral designs are very detailed and unique, often crafted in 2D or 3D with a real wow factor.
What designs can you create for Specialist Tribute?
The lovely thing with a Specialist Funeral Tribute is I can design anything you wish. It may represent a hobby or career, special memory or personality trait, letters to spell a nickname, favourite food or beloved animal. For example if your loved one was a massive football fan I could hand-craft a 3D football or team badge, or perhaps for a keen gardener who was crazy about bumble bees I could create this – all expertly designed using flowers and materials.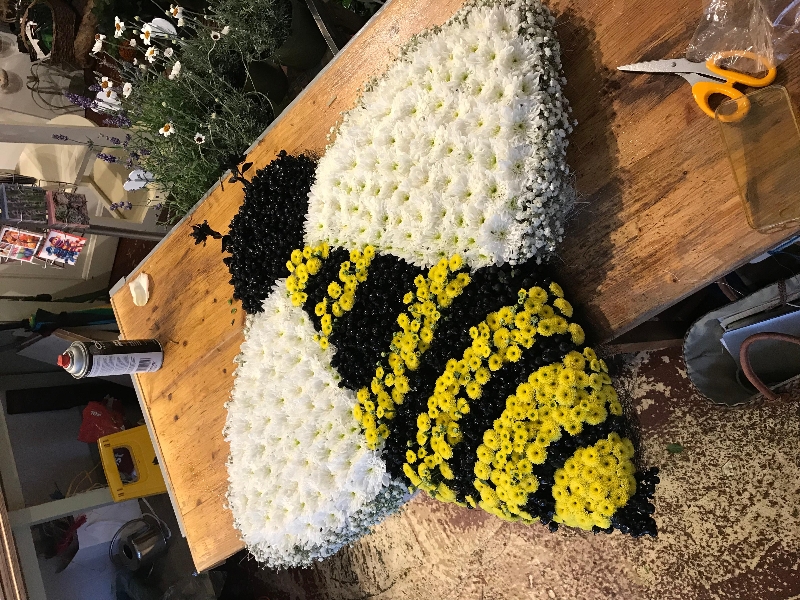 Take a look at our Special & Bespoke Tributes online range, which gives a really good example of funeral flowers I have designed in the past. As these are bespoke floral designs, there are no real restrictions to the style, colours or theme so we can get creative.
What do you use to make a Specialist Tribute?
This depends on the design, as each tribute is unique. Often I will start by using floral foam as the base for the basic shape or outline of the design, and build up from there. Wherever possible I use bio-degradable oasis and foam free alternatives for the bases, to help protect our planet.
I carefully source fresh flowers and seasonal foliage in the right colour or style to use for the main material. Depending on what is needed to help craft the design, I can also use materials such as feathers, dried fruit and berries, ribbon, natural grass and leaves.
How much does a Specialist Tribute cost?
As each floral tribute is unique, we can have a chat about the best options available within your budget.
How do I order a Specialist Funeral Tribute?
As a Specialist Funeral Tribute is so bespoke and personal, it's always best for us to talk if possible. This gives us a chance to discuss your requirements and for me to get a good idea of what the tribute will represent.
You can give me a call on 01462 434 440 or pop by my flower shop in Hitchin for a cup of tea and a chat. If you wish to make an appointment for a time that suits you please do get in touch.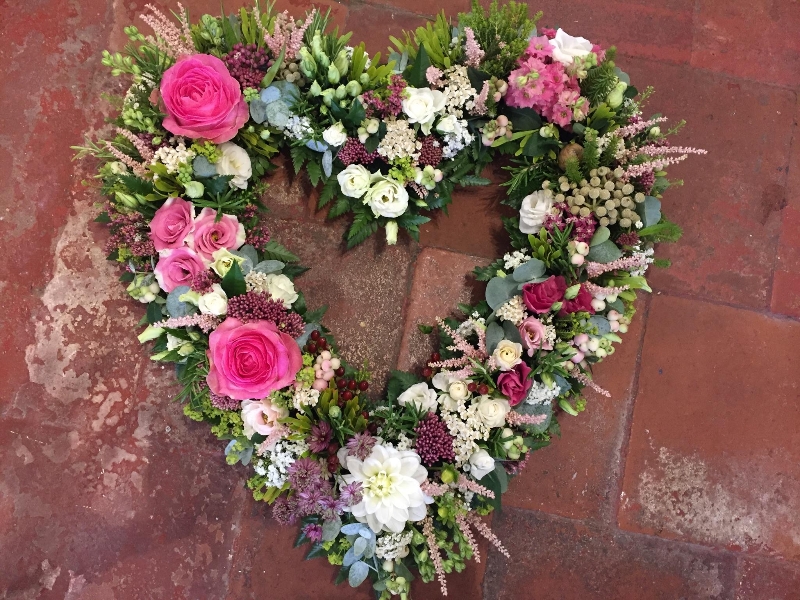 How much notice do you need to make a Specialist Tribute?
As a Specialist Funeral Tribute is very detailed I just ask for as much notice as possible, with at least 2 days' notice preferred. However I will always go the extra mile to help you if it is short notice, as I understand how important farewell flowers are.
Can I order funeral flowers online?
Yes - Town Garden website has a small selection of beautiful funeral flowers and specialist tributes if you wish to order online for local delivery. The range includes funeral designs such as wreaths, coffin sprays, posies and special tributes. This option is ideal for family and friends who live further afield, but want to easily send thoughtful funeral flowers for the service.
When you order funeral flowers online, at checkout stage you have the option to add a card message for us to include with the flowers. You also will need to add the funeral date and time, and add the funeral directors address as the delivery address. This helps ensure the flowers are delivered safely for the service.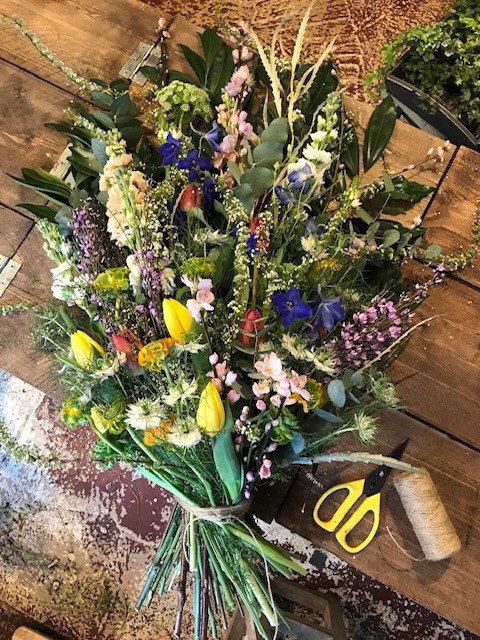 Where do you deliver funeral flowers to?
My lovely little flower shop is nestled on Sun Street, in the heart of Hitchin. So I am close by to deliver funeral flowers directly to all the local funeral directors and crematoriums in the area. This includes Austin's who are a family run funeral directors with branches throughout Hertfordshire, long- established Neville Funerals on Walsworth Road, and independent Chenery Funeral Services in Hitchin.
I can also deliver sympathy flowers direct to the family home if suitable - Town Garden offer delivery to Hitchin, Letchworth, Stevenage and the villages of North Hertfordshire. If you would like to double check delivery options please just give my team a call.
How do I make an appointment?
There are several ways to book an appointment to discuss the funeral flower options available. You can give Town Garden a call on 01462 434 440, send the team an email, or pop by my lovely little flower shop at 28 Sun Street in Hitchin town centre. I am here to help you at this difficult time.